Organisation Structure
The administrative structure of RIMPA is set by the Company Board of Directors (the Board) and is responsible to the Chair of the Board, Thomas Kaufhold MRIM.
The Board is responsible for the overall conduct of the Association and has the powers, authorities and duties vested in it, to act in accordance with the provisions of the Constitution and By-Laws. The By-Laws are made pursuant and according to the Constitution and provide internal guidance and direction for the orderly conduct of RIMPA.
Click on the image below to read more about RIMPA's Constitution.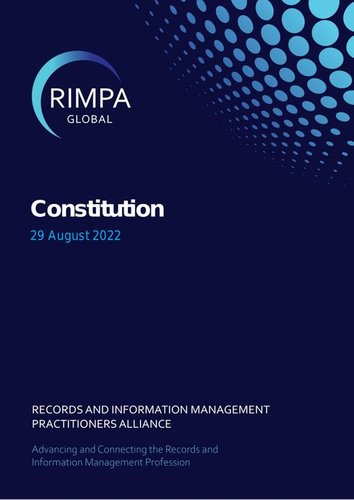 Click to view this PDF online