Privacy Policy
RIMPA is committed to protecting the privacy of members and non-members and to ensure that the protection of personal information is maintained within the organisation.
RIMPA endorses the National Privacy Principles (NPP's) as set out in the Privacy Act 1998 (Cth) and have adopted these principles in our management of personal information.
To support this, RIMPA applies best practice in the management of personal information while conducting organisational activities to better serve its membership and the community. Under the Privacy Act 1998 (Cth), 'personal information' means information or an opinion, true or false, whether recorded in a material form or not, about an individual whose identity can be reasonably ascertained from that information or opinion.
This policy is designed to help members and non-members better understand the following matters:
What personal information can be collected and how this information is collected

How and why we maintain and use personal information

How we disclose personal information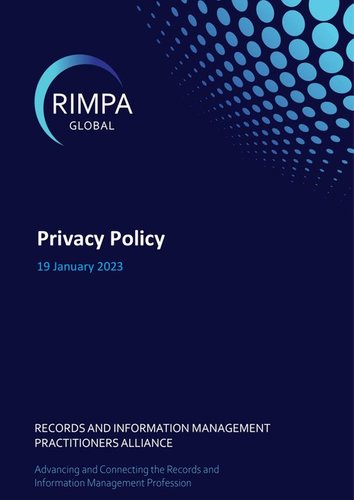 Click to view this PDF online