David Moldrich Outstanding Volunteer
The David Moldrich Outstanding Volunteer Award is named after a dedicated and passionate individual who has contributed voluminous hours of time as a RIMPA Global volunteer.
This award seeks to recognise Board Members, Ambassadors, RIMPA Committee and Working Group Members for their time and contributions to RIMPA Global in the year of the award and is a testament and thanks to the recipient's outstanding commitment to RIMPA Global. It demonstrates and recognises the importance of volunteering and giving back to the industry.
Like the J Eddis Linton award, the David Moldrich Outstanding Volunteer Award is a highlight of the award season and is eagerly anticipated by the industry. It reflects the strong foundation upon which RIMPA Global has been built and continues to grow, and serves as a reminder of the importance of recognising excellence and commitment within the field of records and information management.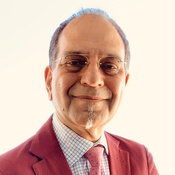 David Moldrich Life FRIM
David Moldrich has a long association with RIMPA and a colourful history in the records and information management industry reaching all the way back to 1978 when he joined the then RMAA and the Victorian Branch. During his time on the Branch (23 years!) he held many positions: Functions Coordinator, Technology and Industry Standards, Branch President – two stints in this role – the 1st was for 9 years and then another 6, 5 years later. David was also elected as the Victorian Director in the 80's and again in the 2000's. In 2004 he headed up the RMAA National Convention.
David has been significantly involved in the development of standards and has held the titles of Chair of Standards Australia and Chair ISO. David has moved up through the membership folds starting as an Associate in 1978, becoming a Chartered member in 1990 and attaining Fellow status in 2010. In 2006 David was honoured with a Medal of the Order of Australia. After a short break from serving on RIMPA Branches, in 2018 David joined the NSW Branch and then moved back to Victoria and once again joined the Vic Branch. David also put his hand up and joined GABA in 2018.
The process for nomination and assessment is performed through three steps: Eligibility, Gate 1 and Gate 2. Nominations can be self-nominated or submitted by a third party. There may also be an in-person discussion with shortlisted nominees (if required).
Only RIMPA Global volunteers such as Board Members, Ambassadors, Committee and Working Group Members (includes community of practices), Mentors or CEO assigned volunteers can progress to Gate 1
The nominee is to provide evidence of their RIMPA Volunteer Contribution (unless indicated otherwise in category) against the six RIMPA strategic pillars over the past 12 months as detailed in Gate 1 in the online nomination form, with points being awarded for each category

The nominee must obtain a minimum of 50 points in Gate 1

The 50 points must be spread across a minimum of four strategic pillars

Nominations obtaining the 50 points will progress to Gate 2
Gate 1 closes 11 August 2023.
The nominee will answer three questions on the online nomination form

The judging committee will score each response and the evidence provided using a merit-based assessment
Winner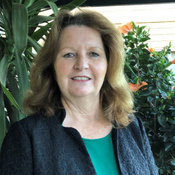 2023: Carolyn Atkinson MRIM
Carolyn's volunteer experience with RIMPA began in 2018 when the RIMPA WA Branch was rebuilding. She commenced as a Branch Councillor and very quickly took on the roles of Vice President, and Events and Marketing Coordinator roles, then moving to Branch President. Carolyn was the WA Board Director for a number of years who participated in setting the direction of RIMPA Global.