J Eddis Linton Outstanding Individual
The J Eddis Linton Outstanding Individual award is the highlight of the RIMPA Global award season, presented to an individual who has made a significant contribution to records and information management.
As the pinnacle award bestowed upon an individual within the industry by RIMPA Global, it recognises excellence to a superior standard, outstanding achievements that have made a difference within the recipients' organisation, the industry and RIMPA. Having made significant contributions within the areas of Contribution to RIMPA, Industry Support, Learning and Development and Knowledge Sharing over a sustained period of time that has a profound and significant impact, the recipients of this highly coveted award are role models from which we can all learn.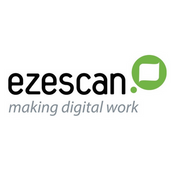 2023 Sponsor
The 2023 J Eddis Linton Outstanding Individual award is sponsored by long time RIMPA supporters, our Diamond Industry Partner, EzeScan.
EzeScan is one of Australia's most popular production capture applications and software of choice for many Records and Information Managers. Solutions range from centralised production records capture, highly automated forms and invoice processing to decentralised enterprise digitisation platforms which uniquely align business processes with digitisation standards, compliance and governance requirements.
Contact Details: Demos Gougoulas, Director Sales & Marketing
Phone: 1300 393 722
Website: www.ezescan.com.au/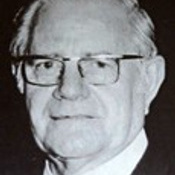 J Eddis Linton
J Eddis Linton is one of RIMPA's founding fathers, who, along with three other passionate record managers, sought to strengthen our industry by providing recordkeepers with a vision and a 'way forward' providing a strong foundation upon which RIMPA has been built and continues to grow.
The process for nomination and assessment is performed through three steps: Eligibility, Gate 1 and Gate 2. Nominations can be self-nominated or submitted by a third party. There may also be an in-person discussion with shortlisted nominees (if required).
The nominee must be a RIMPA Global Professional Member
The nominee is to provide evidence of their RIMPA Contribution, Industry Support, Learning and Development and Knowledge Sharing against the listed categories in the online nomination form, with points being awarded for each category

The nominee must obtain a minimum 50 points in Gate 1

The 50 points must be spread across a minimum of four of the sub-categories

Nominations obtaining the 50 points will progress to Gate 2
Gate 1 closes 11 August 2023.
The nominee will answer three questions on the online nomination form

The judging committee will score each response and the evidence provided using a merit-based assessment
Winner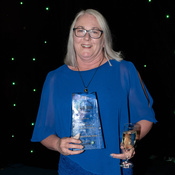 2023: Meryl Bourke, Life MRIM sponsored by EzeScan
As a long-time contributor to both RIMPA Global and the industry, Meryl shares her knowledge and experience freely with her peers, staff and those she encounters through networking opportunities. Her dedication and commitment to the Company and industry has seen her get involved with RIMPA as the Qld Chapter President, on working groups and committees, and as an Ambassador. Meryl was awarded the International Scholarship earlier this year and will advocate for RIMPA Global on an international scale at the ARMA InfoCON next week. She is also one of the newly elected Board Directors for the 2024-26 term.
Previous Winners
2022: Peta Sweeney FRIM sponsored by EzeScan
2021: Nancy Taia MRIM sponsored by EzeScan
2020: Rebbell Barnes Life MRIM sponsored by Castlepoint Systems
2019: Sandra Ennor ARIM sponsored by EzeScan
2014: Debbie Cutts MRIM sponsored by Information Proficiency
2013: Linda Shave FRIM sponsored by Information Proficiency
2012: Stephen Clarke sponsored by Information Proficiency
2010: Matt O'Mara MRIM sponsored by Information Proficiency
2009: Judith Ellis Life FRIM
2008: Margaret Pember Life FRIM
2007: Barbara Reed Life FRIM
2006: Stephanie Ciempka Life MRIM sponsored by Queensland Branch
2004: Kemal Hasandedic FRIM
2003: David Moldrich Life FRIM
2002: Anne Cornish Life MRIM
2001: Craig Batchelor
2000: Peter Smith Life FRIM
1999: Christopher Fripp Life FRIM