Julie Apps New Practitioner
The Julie Apps New Practitioner Award is presented by RIMPA to recognise the contribution an individual, who is new to the industry, has made either to their workplace practices or to the RIMPA community.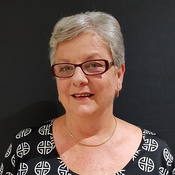 Julie Apps Life FRIM
Named in acknowledgement of Julie Apps, an honoured life member of RIMPA. Julie has been involved in the record and information management industry for over 40 years and has always had a keen focus on training and mentoring new practitioners to the industry, taking many young, unsure persons through the RIMPA journey to become passionate and contributing professionals. Her mentoring skills centre around involvement and guidance and there are numerous professionals working in the industry who Julie has helped to mould into the persons they are today.
The process for nomination and assessment is performed through three steps: Eligibility, Gate 1 and Gate 2. Nominations can be self-nominated or submitted by a third party. There may also be an in-person discussion with shortlisted nominees (if required).
The nominee does not need to be a RIMPA Global member

Only those practitioners who have been employed or volunteer in a records and information management role or have been identified as a 'newbie' member by RIMPA are eligible to progress to Gate 1

The nominee must be employed or volunteer either in a permanent, temporary, or part-time capacity for five years or less in a records and information management role
Evidence is to be provided from the employer or volunteering organisation detailing commencement date in the records and information management role
The nominee is to provide evidence of their Workplace Contribution, Knowledge Sharing and Learning and Development against the listed categories in the online nomination form, with points being awarded for each category

The nominee must obtain a minimum of 50 points in Gate 1

The 50 points must be spread across at least two of the three categories

Nominations obtaining the 50 points will progress to Gate 2
Gate 1 closes 11 August 2023.
The nominee will answer two questions on the online nomination form

The judging committee will score each response and the evidence provided using a merit-based assessment
Winner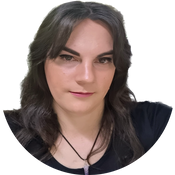 Previous Winners
2021: Susannah Tindall ARMA
2020: Damian Shepherd
2019: Frank Flintoff sponsored by PROV