Pamela Hall Outstanding Group
The Pamela Hall Outstanding Group Award is presented by RIMPA to recognise the contribution an organisation or group has made either to their workplace practices, the RIMPA community, or the records and information management industry.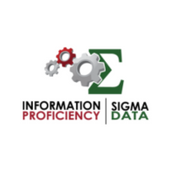 Information Proficiency
The 2023 Pamela Hall Outstanding Group award is sponsored by Information Proficiency.
Information Proficiency is a Records and Information Management specialist providing a full range of services and software. We cover everything IM; from strategy to daily operational processing practitioners, full managed services, technical support and helpdesk, training, software development, data migration, system design and implementations. We work with many IM products including MS365, e-signature, workflow, scanning, reporting and analytics. We also develop a range of productivity tools and connectors. We work hard to understand your requirements and implement solutions to match. Services available in all states and territories.
Contact Details: [email protected]
Phone: 08 6230 2213
Website: www.infoproficiency.com.au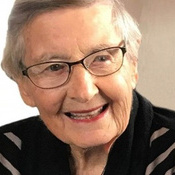 Pamela Hall
Pamela was an archivist at the National Archives in New Zealand (now known as Archives New Zealand) in the 1950's. Pamela gave lectures on archives at the Library School and at many conferences. She made an enormous foundational contribution to records and information management in New Zealand and is most well-known for her heroic actions as a young archivist in salvaging some of New Zealand's most valuable public records after a fire swept through Wellington's Hope Gibbons Building in 1952. Pamela worked alongside the demolition crew and ultimately saved more than 300 cubic metres of records.
The process for nomination and assessment is performed through two steps: Eligibility and Gate 1. Nominations can be self-nominated or submitted by a third party. There may also be an in-person discussion with shortlisted nominees (if required).
The organisation is required to be a Corporate Member
The R&IM team or representative was the Project Manager/Lead
The project/concept being nominated has been completed in the previous calendar year (project has been completed, however implementation/work can still be ongoing in smaller activities)
RIMPA Committees and Working Groups are not eligible for nomination
Gate 1 closes 11 August 2023.
The nominee will answer the listed question on the online nomination form
Evidence should be provided where possible
The judging committee will score each response using a merit-based assessment, with each sub-category allocated a weighting
Winners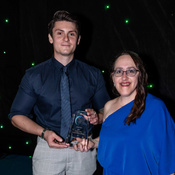 2023: Logan City Council sponsored by Information Proficiency
The team have been successfully advocating for the industry within their organisation by running Information Awareness Month events for the past 7 years. This year saw the publication of a 4 part story on the history of records management at Logan, a trivia competition, a weekly story in the Council's bulletin plus much more, achieving their goal to increase awareness of R&IM across the business.
Previous Winners
2022: City of Perth sponsored by Information Proficiency
2021: Cardina Shire Council sponsored by Information Proficiency
2020: Castlepoint Systems sponsored by Information Proficiency
2019: Bayside Council sponsored by Information Proficiency
2018 Business Benefit category: Department of Health sponsored by Information Proficiency
2018 Collaboration category: City of Wodonga sponsored by EzeScan
2018 Implementation category: Royal Australian Mint sponsored by FYB
2018 Innovation category: Seqwater sponsored by Information Proficiency
2017 Business Benefit category: Australian Prudential Regulation Authority (APRA) sponsored by Information Proficiency
2017 Collaboration category: Edith Cowan University sponsored by EzeScan
2017 Implementation category: Department of Industry, Innovation and Science sponsored by FYB
2017 Innovation category: Australian Transaction Reports and Analysis Centre (AUSTRAC) sponsored by Information Proficiency
2016 Business Benefit category: Territory Records Office and ACT Cabinet Office sponsored by Information Proficiency
2016 Collaboration category: Victorian Water Industry Information Management SIG sponsored by EzeScan
2016 Implementation category: Air Mobility Group sponsored by FYB
2016 Innovation category: North Australian Aboriginal Family Legal Service sponsored by Information Proficiency
2015 Business Benefit category: Federal Court of Australiasponsored by Information Proficiency
2015 Collaboration category: City of Perth and Curtin University sponsored by EzeScan
2015 Implementation category: National Blood Authority sponsored by FYB
2015 Innovation category: Federal Court of Australia sponsored by Information Proficiency
2014: Wellington City Council sponsored by EzeScan
2013: Logan City Council sponsored by EzeScan
2012: Western Australian University Sector Disposal Authority Working Party sponsored by EzeScan
2011: Scenic Rim Regional Council sponsored by EzeScan
2010: EnergyAustralia sponsored by EzeScan
2009: Water Corporation - Aqua Project Team
2008: Edith Cowan University
2007: State Records Authority of NSW
2006: Queensland Transport and Hydro Tasmania sponsored by Queensland Branch
2005: Commonwealth Department of Education, Science and Training
2004: Freemantle Ports
2003: Education Queensland
2002: Department of Infrastructure - Victoria
2001: Western Power Corporation
2000: Department of Conservation and Land Management